Some good eatin wiff them ogors. I wonder if I can get my 'jawz to pillage for da boss

Niblak Bitterpokkitz
moments before his demise at the hands of ogors
Hey you groovy gitz and hungry ogors! Niblak's unfortunate choices landed me in Fort Worth fighting for my life against a TOUGH field of players at the Lonestar GT this past weekend. I was grudged by the great Bloodgullet commander, Billy Mondragon. Being the noble boss I am, I aggressively accepted.

I was able to snag a photo before the real mess began. Billy gave me the first turn, and well, I got a little too happy and moved forward. I was punished as two stornhorns decimated a unit of ardboyz, brutes, and almost killed my megaboss on foot. Unfortunately this was the only photo I took of the game, but suffice to say, I was out bullied.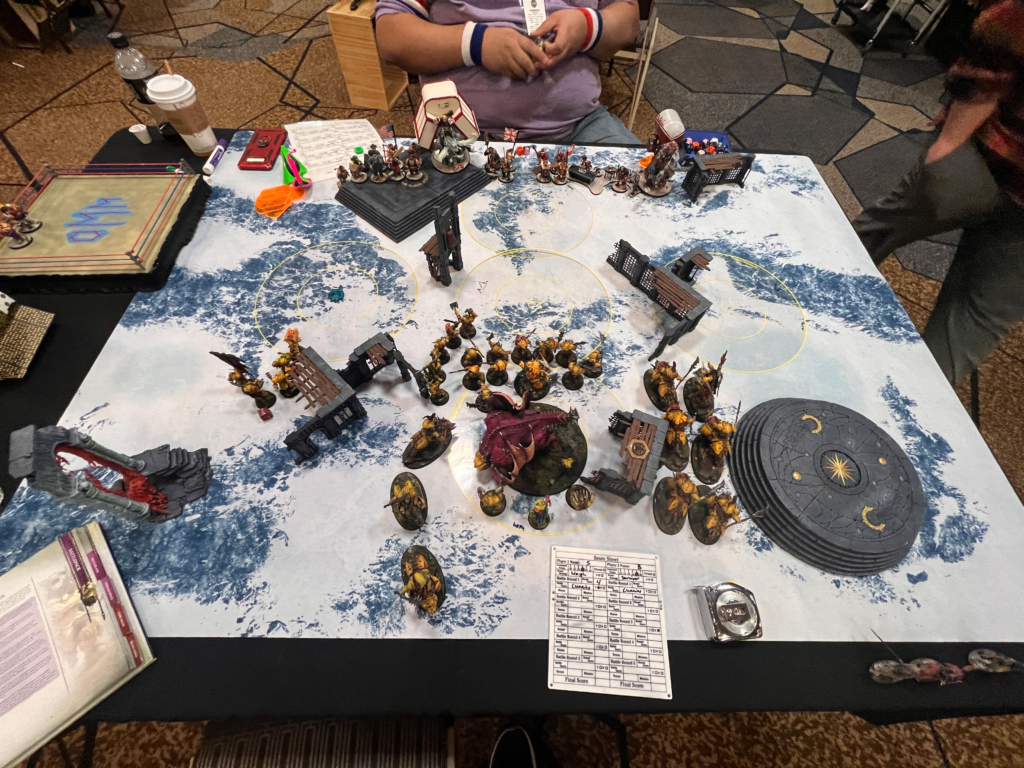 I was able to steal a photo, like the sneaky git I am, from one of Billy's clubmates, Jimmy. This really shows the awesome force that my IJ faced. Each model is a different wrestler. Do you see your favorite?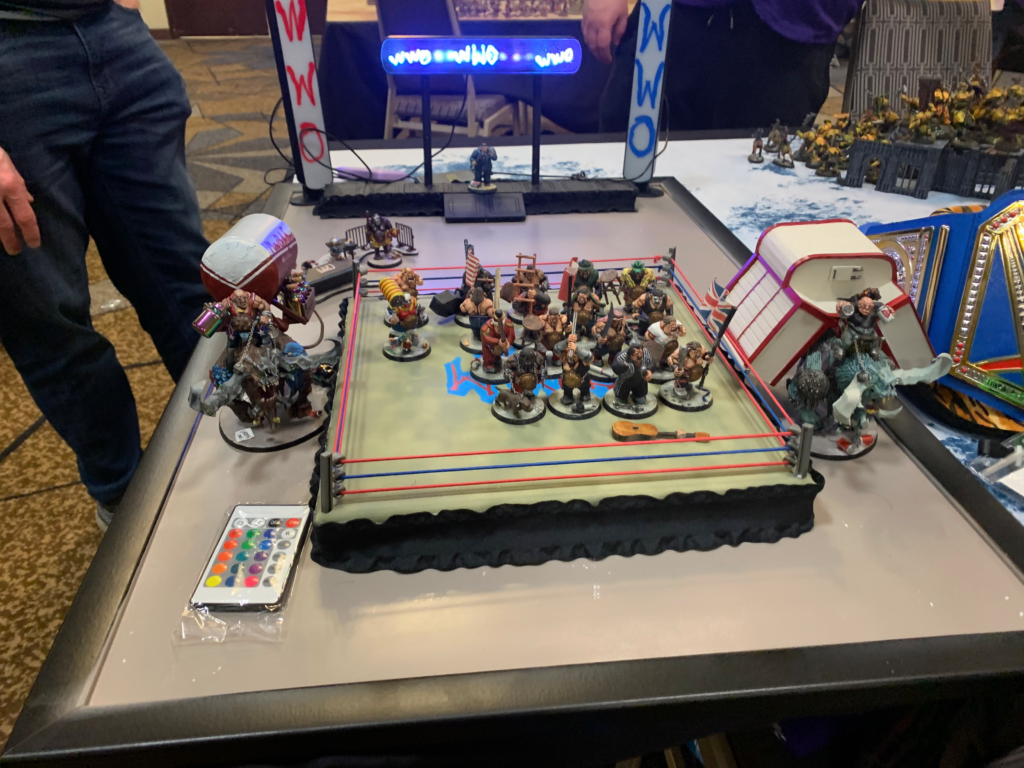 Overall the event was a blast, but I had to cut my run short. I ended Day 1 with 0 wins, 2 losses, and an epic draw against a Kislev-Stormcast army. Personal things pulled me away from Day 2, but I was able to support the Weirdnobz stream team.

We were able to stream all 5 games over 2 days on our Twitch channel: https://www.twitch.tv/weirdnobz
Replays will be available later this week on our Youtube channel: https://www.youtube.com/weirdnobz
---
Hobby side, I wasn't able to complete much ahead of the event. I was able to build another Loonboss on Cave Squig and found a really awesome conversion I'm going to use for inspiration for a Skraggrott stand-in thanks to Twitter user kelfrei: https://twitter.com/kelfrei/status/1626444107781656576
Overall it was a busy weekend and I expect this coming one to be busy as well…
Until next time!